Novosti i događanja
22.01.2017. | Drago Žagar PromovirajIspis
Dear Colleague,
You are kindly invited to participate in the 2017 40th International Conference on Telecommunications and Signal Processing (TSP -
http://tsp.vutbr.cz/
), which will be held on July 5-7, 2017, in Barcelona, Spain.
Under the patronage of the IEEE Region 8, IEEE Spain Section, IEEE Czechoslovakia Section, IEEE Czechoslovakia Section SP/CAS/COM Joint Chapter, and IEEE Croatia Section Communications Chapter, the TSP 2017 is organized by sixteen universities from Czech Republic, Hungary, Turkey, Taiwan, Japan, Slovak Republic, Spain, Bulgaria, France, Slovenia, Croatia, and Poland, for academics, researchers, and developers and it serves as a premier annual international forum to promote the exchange of the latest advances in telecommunication technology and signal processing. The aim of the conference is to bring together both novice and experienced scientists, developers, and specialists, to meet new colleagues, collect new ideas, and establish new cooperation between research groups from universities, research centers, and private sectors from the whole Europe, America, Asia, Australia, and Africa. The international expansion motivates the organizers in their effort to providing a platform for exchanging information and experience to help to improve the level and extent of scientific cooperation between university students, academics, and employees of research centers.
Student Best Paper Award

In cooperation with IEEE Czechoslovakia Section SP/CAS/COM Joint Chapter, to recognize outstanding technical contributions by students, as evidenced by the quality of papers, their presentations, and their technical excellence, the authors of the Best 3 Student Papers will be awarded during the conference by the Technical Committee. The Best Student Paper Award consists in a Certificate of Appreciation Plaque and an IEEE Student or IEEE Graduate Student membership for 2018.
Steering Committee
Larbi Boubchir, Universite Paris 8, France – Associate Professor, IEEE Senior Member
Izzet Cem Goknar, Isik University, Turkey – Institute of Science Director & Circuits and Systems (CAS) Society Turkey Chapter Chair, IEEE Life
Ray-Guang Cheng, National Taiwan University of Science and Technology (NTUST), Taiwan – Full Professor, IEEE Senior Member
Ismail Kaya, Karadeniz Technical University, Turkey
Sridhar Krishnan, Ryerson University, Canada – Associate Dean, IEEE Senior Member
Mario Kusek, University of Zagreb, Croatia, IEEE Member – IEEE Croatia Section Communications Chapter Chair
Shahram Minaei, Dogus University, Turkey – Full Professor, IEEE Senior Member
Ram M. Narayanan, The Pennsylvania State University, USA – Full Professor, IEEE Fellow
Kimio Oguchi, Seikei University, Japan – Full Professor, IEEE Senior Member
Serdar Ozoguz, Istanbul Technical University, Turkey – Full Professor, Associate Chair
Jakub Peksinski, West Pomeranian University of Technology, Poland
Hector Perez-Meana, National Polytechnic Institute, Mexico – Full Professor, IEEE Senior Member
Vladimir Poulkov, Technical University of Sofia, Bulgaria – Dean, IEEE Senior Member
Costas Psychalinos, University of Patras, Greece – Full Professor, IEEE Senior Member
Markus Rupp, Vienna University of Technology, Austria – Dean, IEEE Fellow
Zdenek Smekal, Brno University of Technology, Czech Republic – Full Professor, IEEE Senior Member
Attila Vidacs, Budapest University of Technology and Economics, Hungary – Deputy Head of Department
Miroslav Voznak, VSB-Technical University of Ostrava, Czech Republic – Department Chair, IEEE Senior Member
Drago Zagar, University of Osijek, Croatia – Dean, IEEE Senior Member
Contacts

E-mail:
tsp@feec.vutbr.cz
------------------------------------------------
doc. Ing. Norbert Herencsar, Ph.D., IEEE Senior Member – IEEE Czechoslovakia Section SP/CAS/COM Joint Chapter Chair
Department of Telecommunications
Brno University of Technology
Brno, Czech Republic
&
Prof. Dr. Marcos Faundez-Zanuy – Dean
Escola Universitaria Politecnica de Mataro, Tecnocampus
Mataro, Spain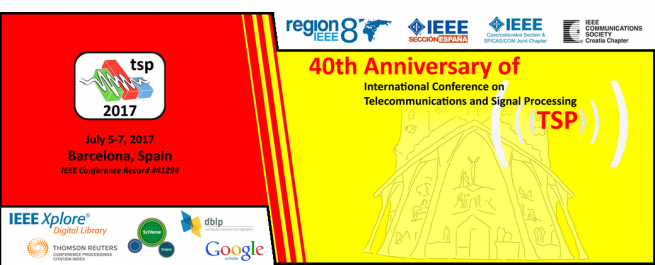 ⇦ Nazad na pregled obavijesti
Učitaj prijašnjih 100 objava