Staff directory
Back to all staff members
Croatian
Dr. ŽELJKO HOCENSKI - Full Professor with Tenure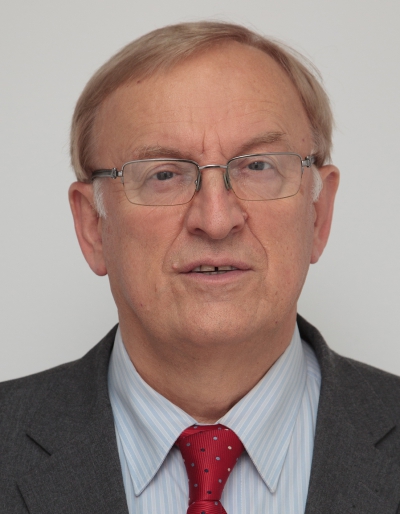 Contact: E-mail: (zeljko.hocenski [et] ferit.hr)
Position: Head of Department - Computer Engineering and Automation
Scientist Number: 67192
Publications and Research (source: bib.irb.hr)
Addiotional e-mail address: zeljko.hocenski@gmail.com
Telephone: 495-423
Room: K2-9
Web: http://www.etfos.unios.hr/fakultet/imenik-djelatnika/hoc#anc
Office hours: 8-17
Research areas: computer engineering, fault tolerance, parallel processing, image processing, process control,
Languages: english, german
Curriculum Vitae
Professional Activities Dr.sc. Željko Hocenski
Željko Hocenski received B.S. diploma in electrical engineering at the University of Zagreb in autumn 1976. and started as young researcher at the Institute of Electrical Engineering of holding Končar in Zagreb, since 1977. He worked in Industrial Electronics and Automation Department as a designer of industrial control systems. He developed and tested in practice in plants more control systems and electronic equipment such as digital positioning systems with DC drives, data communication systems for railways, remote control system for power network, positioning system in rail factory of steel industry, etc. He was part-time assistant at the Control and Signal Processing Dept., Faculty of Electrical Engineering (FER) in Zagreb in period 1977-1984.
He received M.S. diploma. in Computer Science at the University of Zagreb, 1984 and begins to work at the Faculty of Electrical Engineering of the University J.J.Strossmayer in Osijek, Croatia. He worked as an assistant in Automation and Electronics Dept. As he finished his PhD in computer science at the University of Zagreb in 1996 he was assistant professor, head of Automation and Process Control Dept. at the same faculty in Osijek since 1997. He was vice-dean for development and computing (1997-1999) and vice-dean for science (2000-2003). From 2002 he is associate professor, head of Automation and Process Control Dept. He was the dean of the Faculty of Electrical Engineering in Osijek since 2003-2005.At this position he worked on introducing the Bologna process to the Faculty separating the study to bachelor and graduate degrees. He was full professor and head of Automation and Process Control Dept., at the Faculty of Electrical Engineering in Osijek, since 2006. and head of Computer Engineering Dept. since 2010.
The scientific work and research activities are directed towards the field of design, diagnosis, verification and validation of embedded computer systems as well as fault-tolerant computer systems for the purpose of both controlling plants and processes and process automation. The scientific activities of Dr.sc. Zeljko Hocenski begins at the Institute of Electrical Engineering of holding Končar in Zagreb, since 1977. As a young researcher he worked on projects with prof. dr Borislav Rajković and dr. Arbanas on control system for electrical railway engine for Croatian railways. In a group of dr.Nedjeljko Perić at the same Institute he worked on projects of automation of positioning systems for dredger in coalmine and steel industry flying shear. At the University J.J. Strossmayer in Osijek since 1984 he worked on projects with prof.dr. Vlado Ostović on development of CAD program for AC drives and prof.dr.Tihomil Rausnitz on project of truck electric brakes and control systems for sugar industry in Osijek. Since 1996 he was the coordinator of group of researcher on the project The process automation use of the new method of managements, main researcher: prof.dr.sc. Nedjeljko Perić, and also coordinator of a complex technological, research and development project CRO-Grid Infrastructure for the Faculty of Electrical Engineering in Osijek, period 2003-2006. He was the project collaborator in the program Leonardo da Vinci from the EU: Good Practice forward pass Achievement in International Work Placements-Quality Assurance in Industrial Placements, International University Saint-Bartholemy d'Anjou, France, 2001-2005. He was the coordinator for J.J. Strossmayer University of Osijek at TEMPUS- JEP "Collaborative Internationalization of Software Engineering in Croatia" in CARDS Program for university management (JEP UM) under grant holder Prof. Dr. Wilhelm Schäfer, University of Paderborn (2007-2009). He was the principal researcher of his own project Fault-tolerant Control and Diagnosis Systems, period 2002-2006 and project Distributed computer control in transport systems and industrial plants, since 2006 till present.
Dr.sc. Željko Hocenski was the president of city-council of city of Orahovica as an independent candidate in 2001 and a member of Council for Internet of Government of Republic Croatia (2001-2005). He was the head of academy, CISCO Academy of Network Technologies, local academy Osijek (2001- 2006). He was vice-president of the IEEE Computer Society, Croatian section since 2009 for one mandate.
Publishing activity: Author or co-author of more than 70 scientific articles and conference papers, one book, 2 paragraphs in books, 7 course-books, editor of many proceedings from international conferences, about 20 case studies and projects related to production. With students he published 41 papers. He is a member of scientific or program board of more than 30 conferences. At 16.th IFAC Congress in Prague he was a representing member of the national committee of Croatia. He is author of more than 20 industrial products in serial production in the area industrial electronics and automation for international market and a certain number of solutions of circuits, systems and program packages, most of them still in use. He was awarded as author of three technical improvements and innovations.
Scholarships and research in other countries: Hochschule Bremen, Fachbereich Elektrotechnik, Bremen, Germany (1990-1991); Munich, Germany, course organized by the University of Wisconsin-Madison College of Engineering, (1991).
He is the member of the Managing Board of KoREMA (Croatian Society for Computing, Electronics, Measurement and Automation, Zagreb), Electrical Engineering Society Zagreb, member of the IEEE and IEEE societies Computer, Control systems, Education, Industrial electronics, Signal Processing, Reliability, Systems, Man&Computer, member of SICE (Society of Instrument and Control Engineers, Japan) and ACM, sections Sigarch, Sigsoft and Sigbed. Since 2013 he is a member of HATZ, Croatian Academy of Technical Sciences in Systems and Cybernetics Department.
Projects
Leadership of the scientific and technology projects
2001.- the main researcher on the project MZT 0165103: Management systems and diagnosing with the reduced sensitivity on breakdowns
2001- project collaborator from the program Leonardo Da Vinci from the EU: Good Practice forward pass Achievement in International Work Placements-Quality Assurance in Industrial Placements, International University Saint-Bartholemy d'Anjou, France
2003.- coordinator of the complex technology research-development project CRO-GRID for the ETF Osijek
2007-2009 Coordinator for J.J. Strossmayer University of Osijek at TEMPUS- JEP "Collaborative Internationalization of Software Engineering in Croatia" in CARDS Program for university management (JEP UM) under grant holder Prof. Dr. Wilhelm Schäfer, University of Paderborn (2007-2009)
2006- 2013 principal researcher, Distributed computer control in transport systems and industrial plants, grant number 165-036-1621 2000, since 2006. till present